Discussion Starter
·
#1
·
Well, I have to tell you with all the conflicting reports about trail conditions we decided to trailer up to Watersmeet on Dec 26th. We stayed at
Dancing Eagles Resort
. The room was very nice! The casino was super fun and the band
Boogie & the Yo-Yoz
was super! I wouldn't eat at the Country Kitchen ever again though. The service was horrible!
Wednesday we rode northwest to Lake Gogebic on trails 3,2,13,1,8,3,107,2
Trail 2</span>


We saw a South bound groomer on trail 13 about 2 miles off trail 2 that was stuck in a soft area.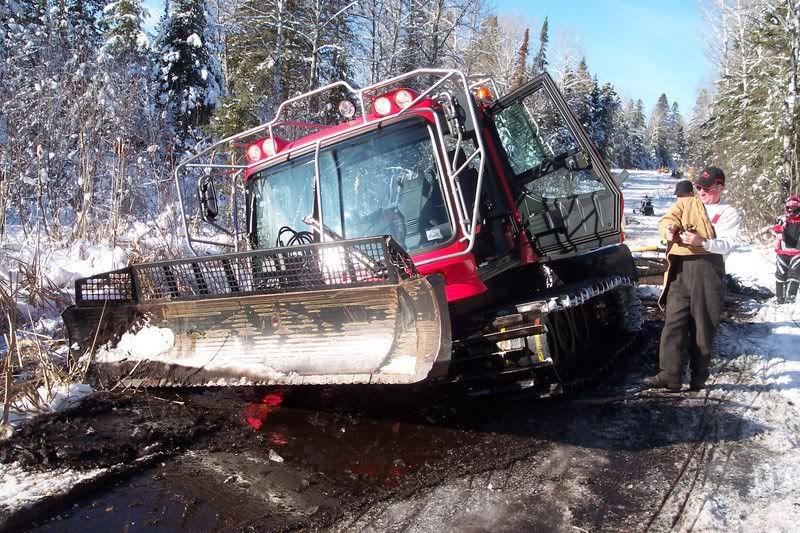 We rode to Gogebic Lodge and had lunch. Tina the bartender was helpful in helping us find a repair shop to fix a broke a-arm and a
bad bolt on a suspension. so we ....


Rode across the lake to


Timberland Sports for a quick fix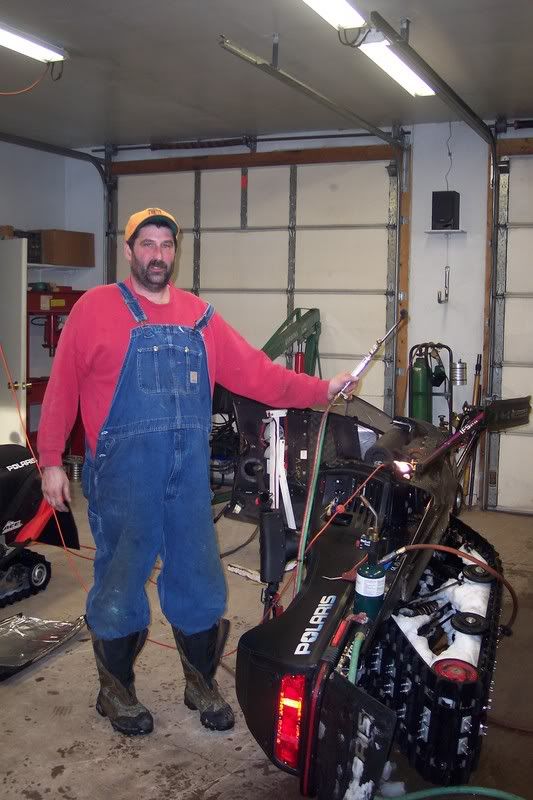 Thanks Guys!
We rode to Hoop 'N' Holler Tavern to wait for the sleds
to get fixed.




Thursday we rode to down Boulder Junction on Trails 3,5,13,6,7,11,15


We stopped at The Bear Trap Inn in Land o Lakes for lunch and meet Peg Hammes the owner.
We stopped at Stillwaters on Star Lake (trail 7) a little stretch to there was bad
We rode to JJ's Pub & Grub Boulder Junction.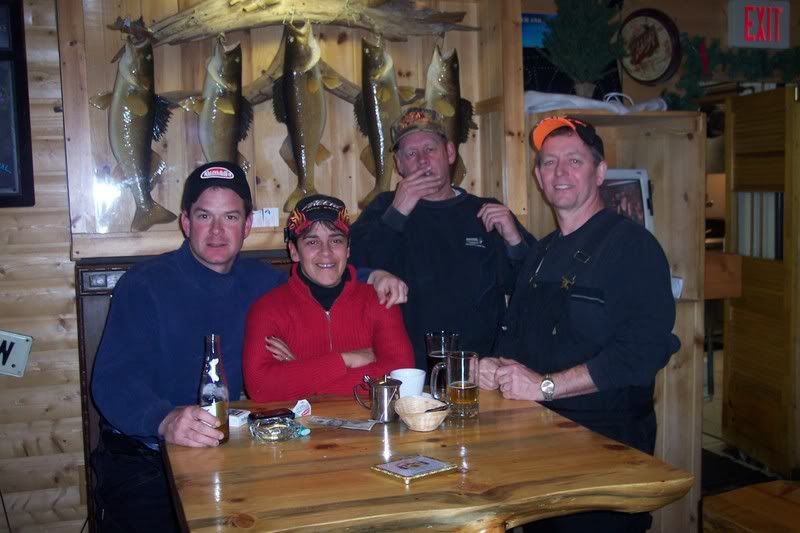 Forest Lake Country Store in Land O Lakes on trail 6. We had Pizza which was AWSOME!!
This store has great beer and wine the owners Mark and Kris Gostisha are super nice! I
recommend stopping there for a beer and or a pizza!
<span style="color:#0000FF">Friday we rode to Conover Twin Lakes on trails 8,12,13,6
STATE LINE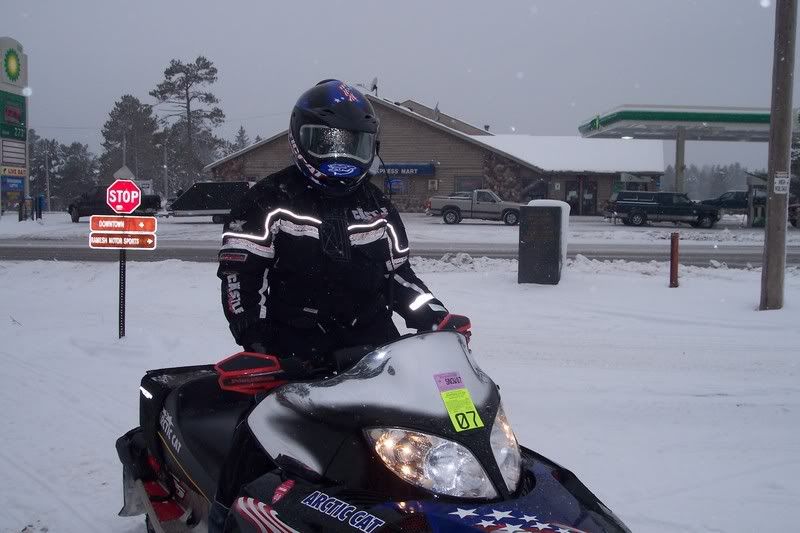 Watch for ROCK early on powerline trail
We stopped at The Great Escape In Phelps for a drink then got gas next door.
We rode across Twin Lake then West of Grape's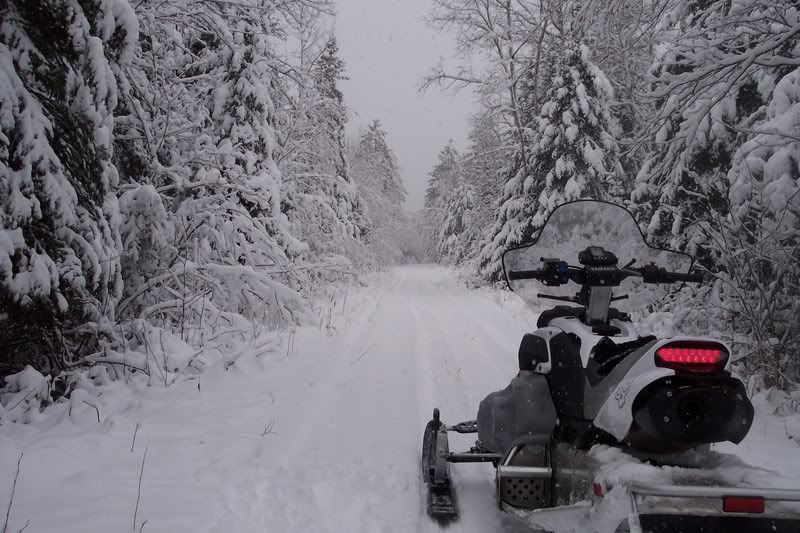 We stopped at
Burnt Bridge
. The trails to Burn Bridge we amazing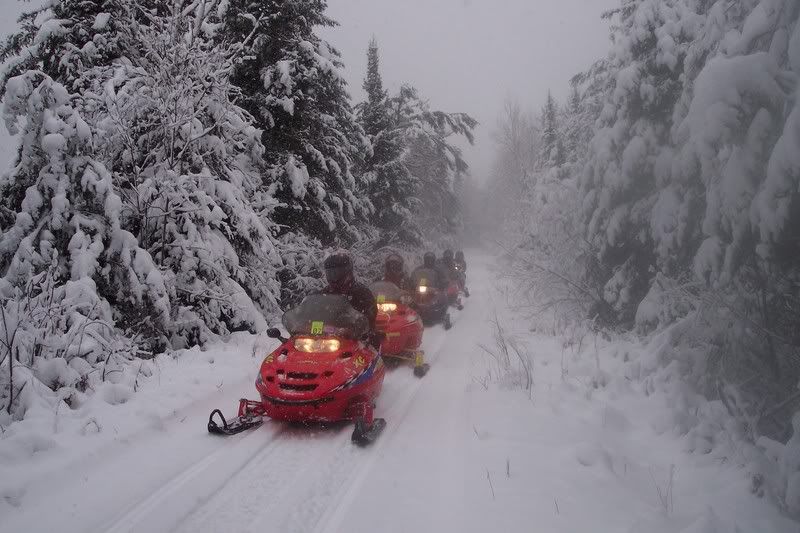 Of course the deer came out to eat
13 North to LandO was great sorry no PICS
Buzzed thru Black Oak but the parking lot was packed! So we went to The Bear Trap Inn Land o Lakes for dinner! A MUST stop! Peg is a sweet lady! Our last stop was the
Roadhouse Tavern Watersmeet
We meet Katie the bar dog!
Even though some stretches of trails were rocky and or icy the majority were fine!