I love this sled and am just beginning to realize its full potential. As I make changes, I figured I may as well contribute to the countless posts others have shared with their own mods, updates, improvements, etc. I've moved alot with the military, was unable to ride several years, and have only had the chance to log about 700 miles on my CF7 since I bought it late Feb 2011.
My family has many Cats, my last 3 personal sleds were a 2005 King Cat 900efi, a 2001 Mountain Cat 600efi, and a 1999 ZR 600efi. Not knowing what the Crossfire was capable of, I was still greatly impressed with the ride and the power the first time I rode it. I've done alot of reading and wrench turning and this thing is really starting to come alive now.
I bought it used with 1,400 miles on it from the original owner. The Black Hills are about 4,000-6,000 elevation but he had it clutched with the 6,000+ helix. It had stock clutch springs and a Shift Assist installed with weights for the Black Hills elevation. Like I said, I was impressed with that setup, the Ripsaw track, and poor belt deflection.
I rode it the way I bought it for the rest of 2011. It came with M-series skis, a windshield bag, tunnel bag, MBRP can, and decals that the original owner liked better than stock with a matching white windshield.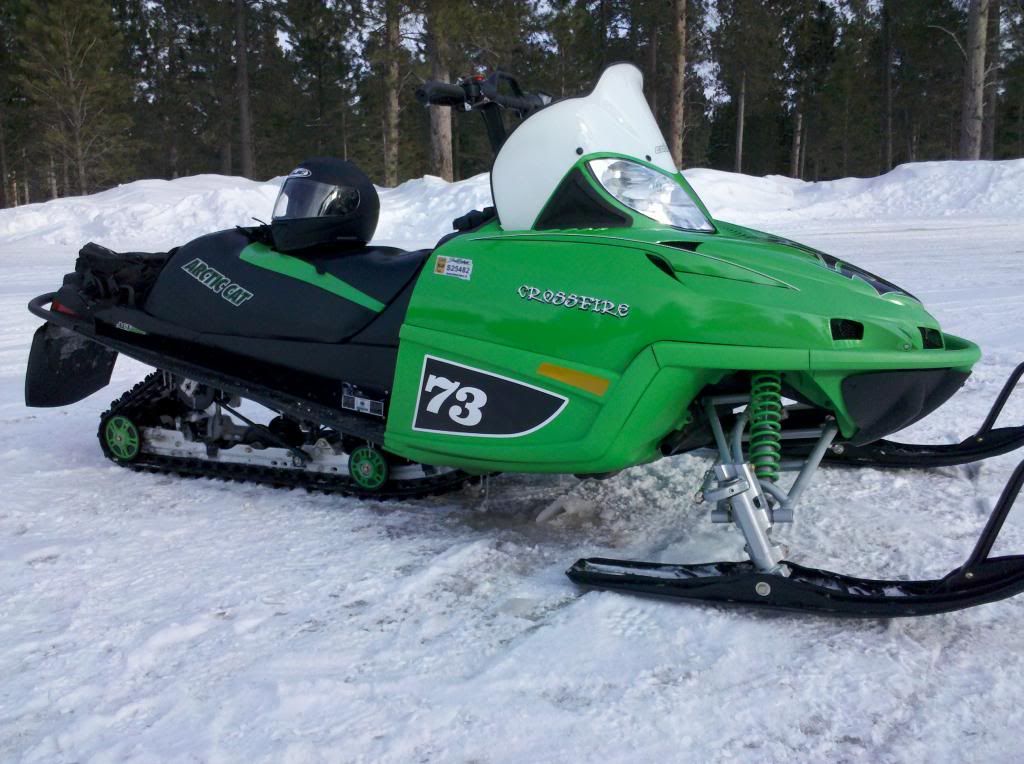 I spent the majority of 2011-2012 winter deployed. This gave me plenty of opportunity to look for things and read online when I wasn't flying. I ordered an AMR graphics kit along with a black windshield to replace the original owner's decals. I also bought a 144" track but the extensions I ordered never shipped and after several weeks and a phone call, I cancelled the order. The only other thing I did in Feb of 2012 was pull the DD, clean it, and drop in new fluid.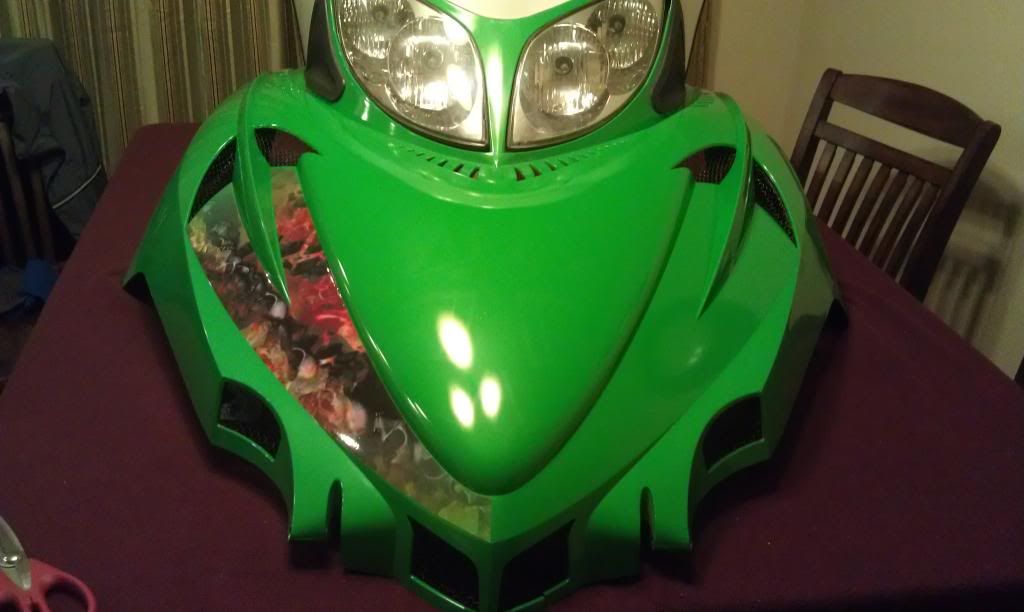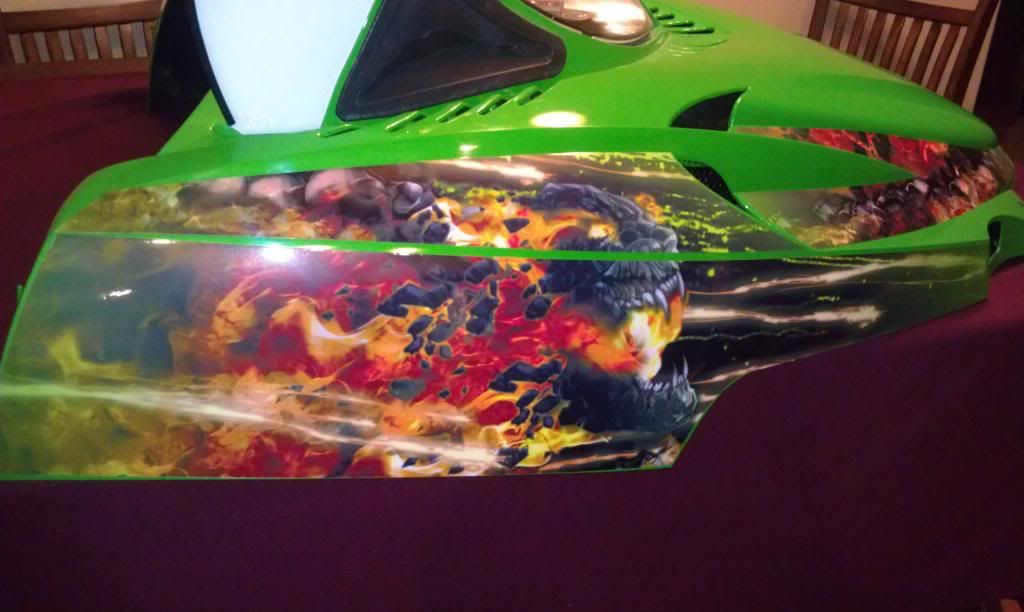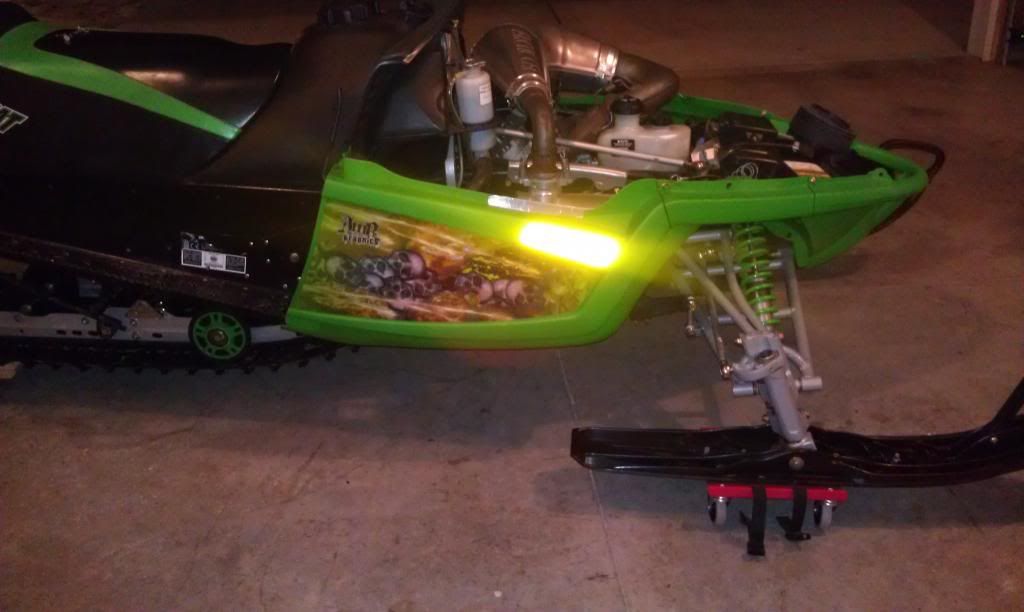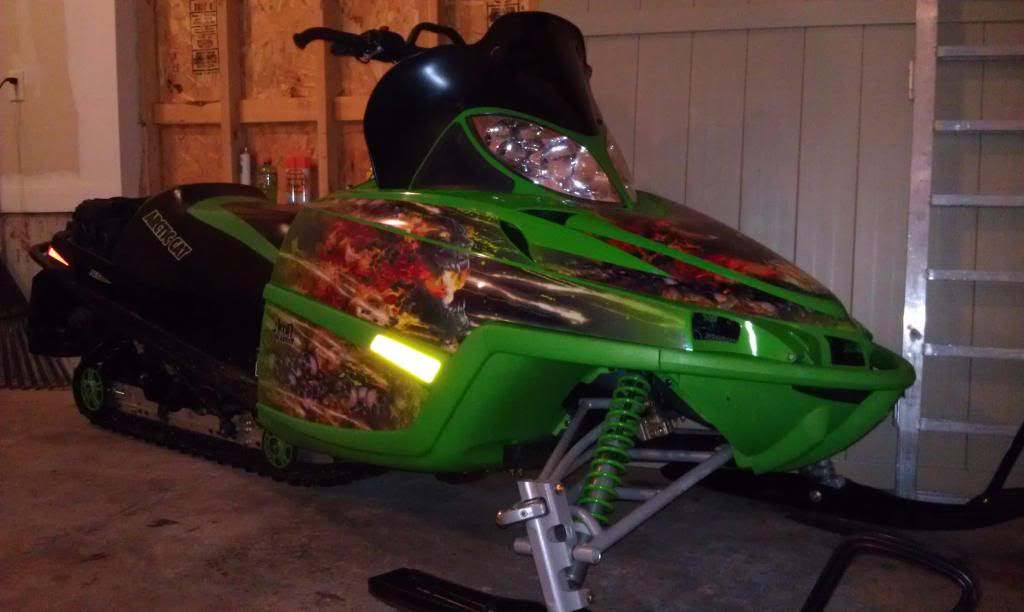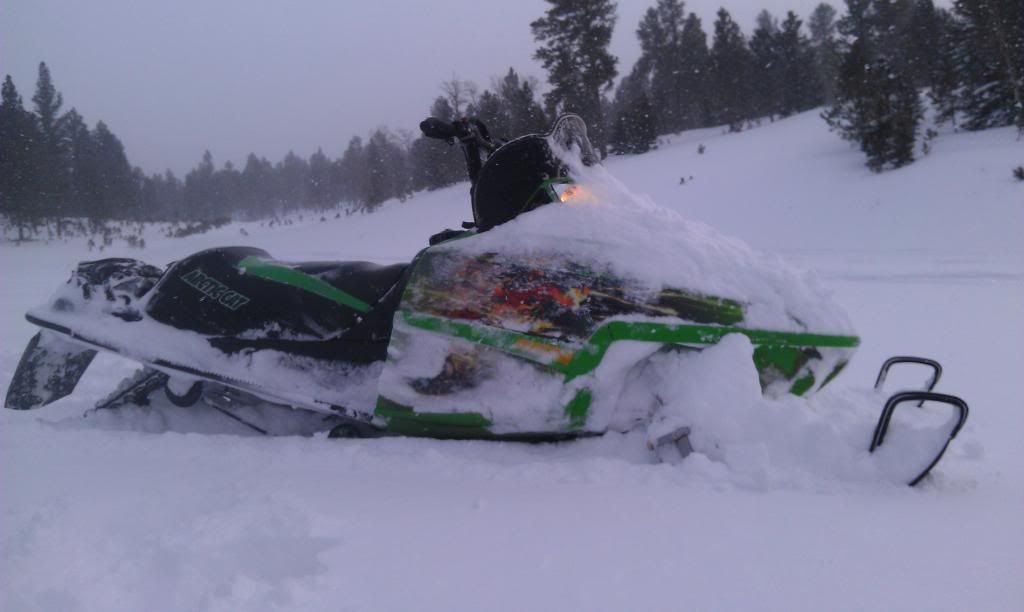 I deployed again in July of 2012 and just returned a couple of weeks ago. I couldn't decide if I was going to buy a new ProClimb, a leftover CF8 H.O. or just spend some money on my CF7 to make it better. I found out last fall that I'm moving to Colorado Springs in May. Catch 22...better riding in CO but I started saving money to buy another house, so the CF7 with some updates was a cheaper option than buying a new sled.
I ordered a set of Ice Age 144" black anodized rails. After some research, I realized that required a set of 8" wheels and an axle to go with them. I thought the stock wheels might work but they do not. I did ride 100 miles with the stock 6.38" wheels extended all the way out. There was some slack in the track and the rails tips rubbed a little, but not bad. I installed a BDX 2-wheel kit and when I went to swap the upper idlers with the inner rear 6.38 wheels, I was surprised to find that was already done. The Ice Age adjusters didn't work but the stock Cat adjusters bolted right to the Ice Age rails. The only remaining problem is the outer front wheels will not bolt to the Ice Age rails. This will need to be fixed with a dremel and it is unfortunate since I paid extra to have them anodized and now I have to grind away at them just to get a basic bolt on swap to work out. The 100 miles I rode last week with the small rear wheels was still a huge improvement. With the dremel mod I need to do, the final rear skid will be a 144" track, 144" Ice Age black anodized rails, two Ice Age 8" wheels with a BDX 2-wheel kit, axle bushings from a Cat 8" axle, and 6.38" upper idlers. It looks better than stock and is a completely different sled on and off the track with the Ripsaw left in the garage.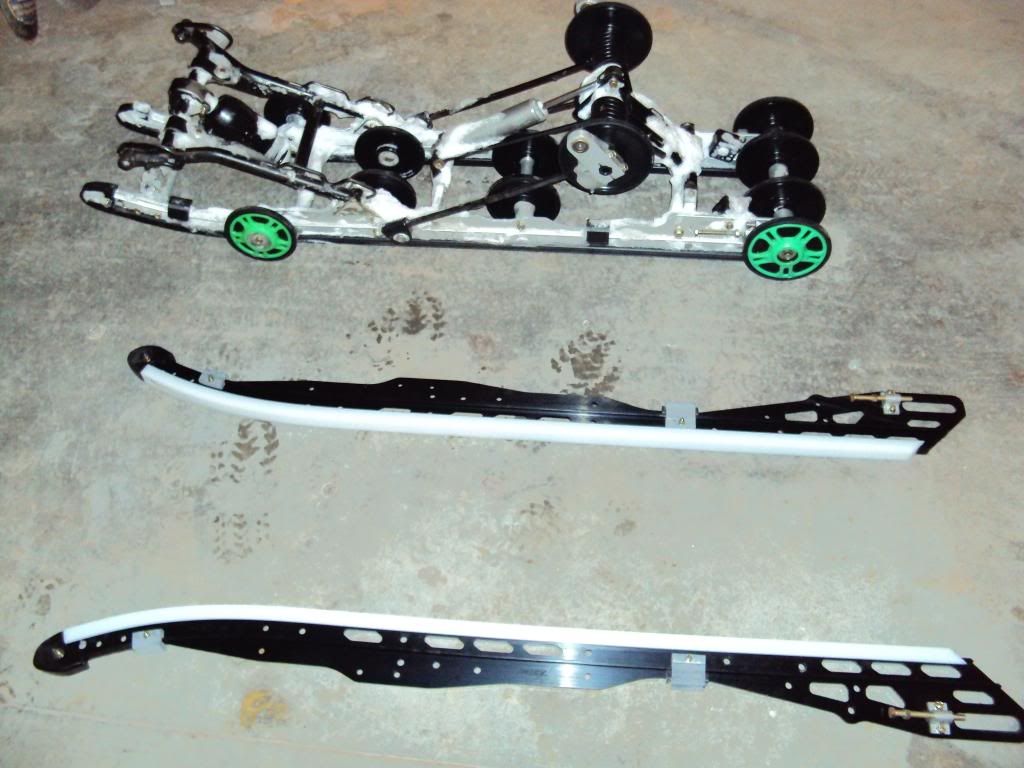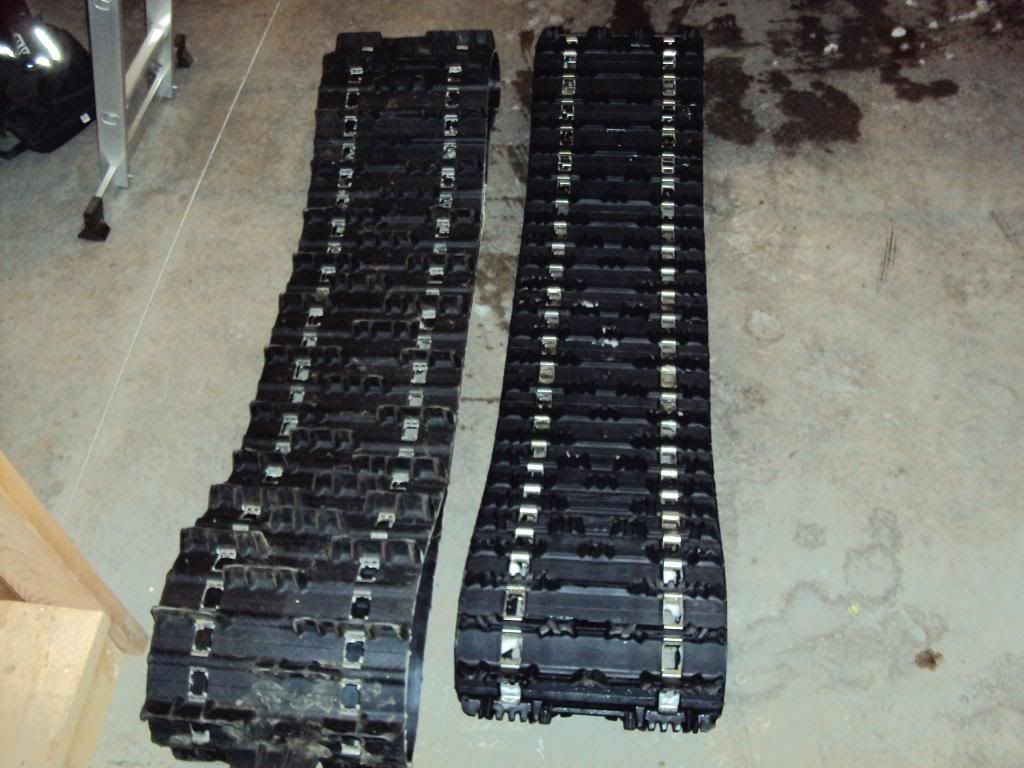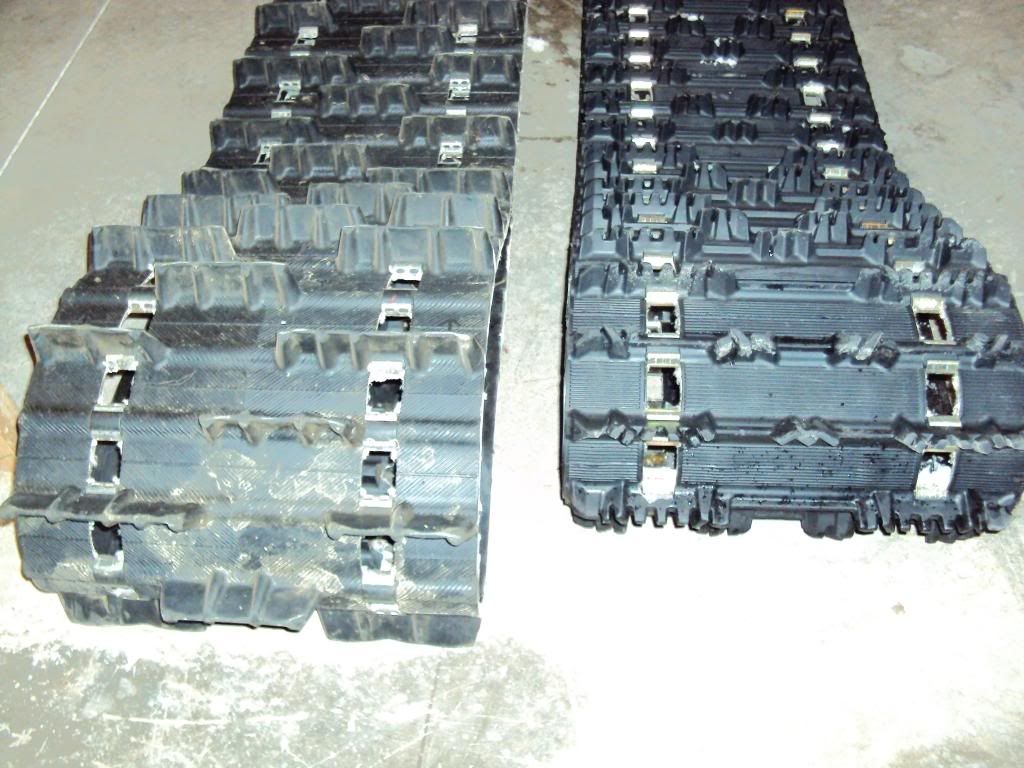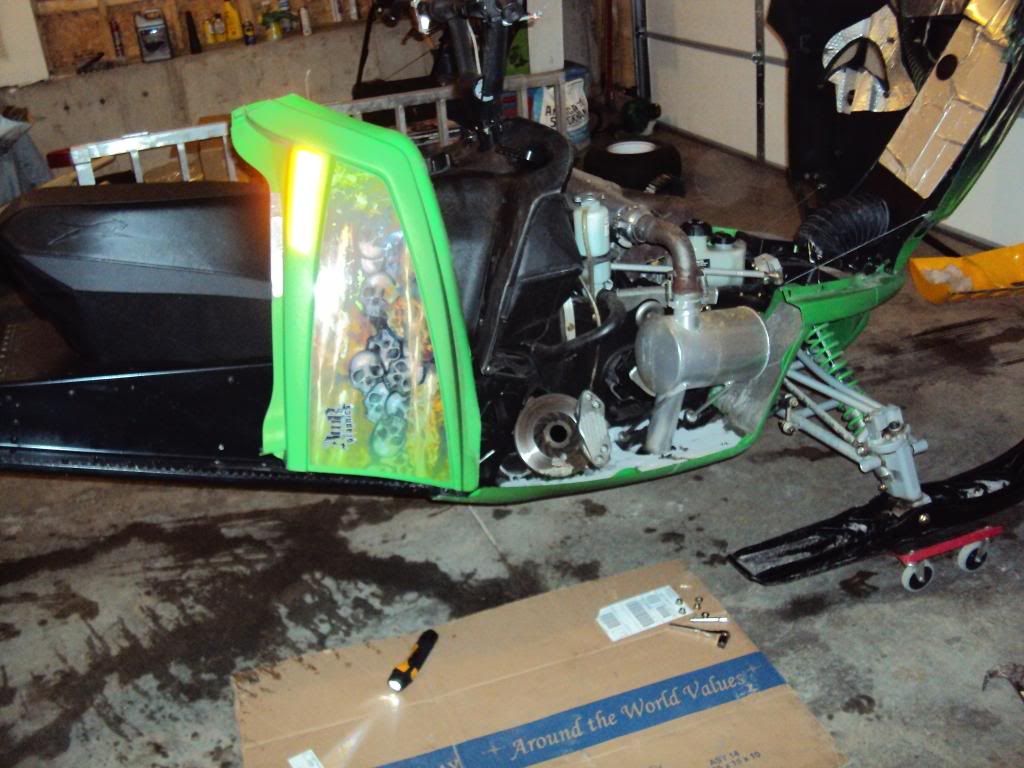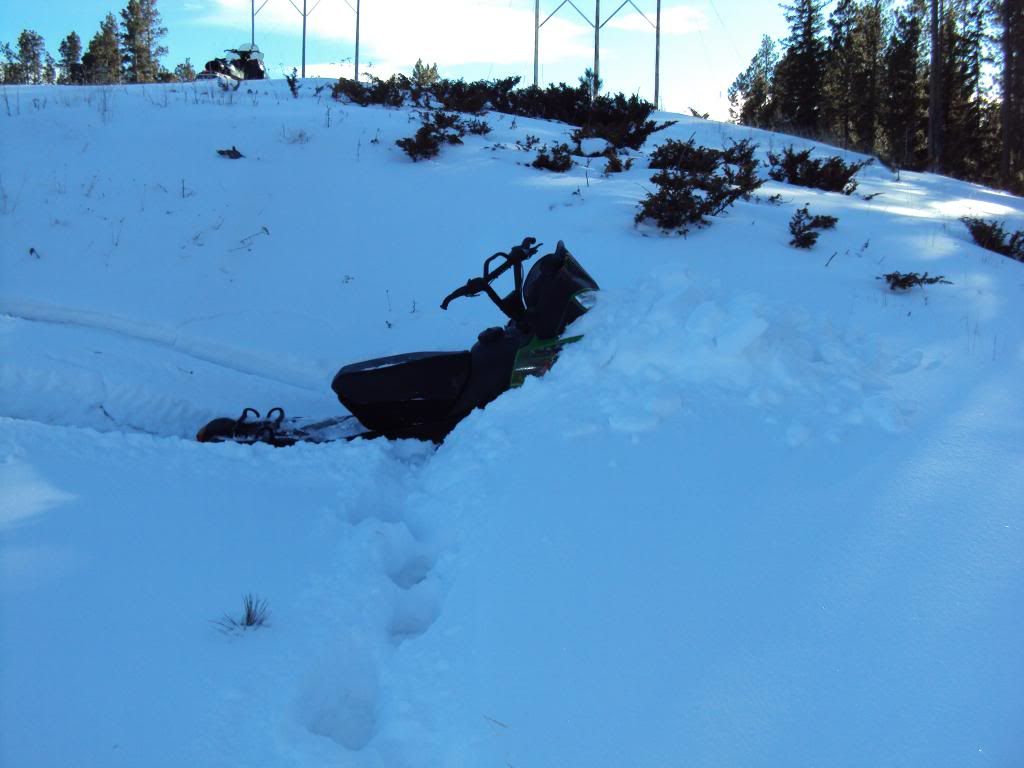 After reading many opinions, I opted for an M-series seat. With the black tunnel, black skid, and plans for black belly pans, I wanted to find an all black seat. With some patience, I was able to pick up a brand new all black seat for about $225 off of EBay. It was definitely worth the money. The storage is great, it is lighter, it looks better, and the riding transition from sitting to standing is great. For the money, I'm not sure which was the better mod so far...the seat or the skid/track. They were both definitely worth the money and I'm glad I changed both.
The last thing I'm going to change this year is the clutching. I honestly don't mind the setup right now, but I realize there is quite a bit of untapped potential. When I did the track and rail swap, I installed the new aluminum belt adjuster and set the belt deflection correctly. The belt has riding a little low in the secondary, but nothing bad. Needless to say, setting it correctly made a huge improvement. I didn't want to change the clutching, then have to adjust it again once I added the 144" track. For now, I'm not planning to touch the primary. The secondary with green spring, Shift Assist, and 36* helix pulls pretty good. I plan to try to stock 44/40 next. After that, I'll either install my Formula X-1 kit on the stock 10.0, or try the stock setup on my new BDX 10.4 HD. It will come down to time more than anything. I plan to swap the belly pan before I try the 10.4 clutch. I know I can cut the stock pan and add the tub piece for the larger clutch, but I think I'd like to just order the black pan while I'm at it. Until I get that done, I figure I may as well run the 10.0 stock clutch and see the changes on the Formula X-1 kit.
Parts sitting in my garage: BDX Rock Rollers, BDX 10.4 HD secondary, Formula X-1 clutch kit.
I still plan to turn down the oil pump.
I'd like to install Fox Floats up front.
Once I get a couple hundred miles in CO, I may gear a bit lower too. This might end up being the girlfriend's sled next year though depending on what I buy next. Honestly, I think I'm probably going to look for another Crossfire, for the money they're amazing.