Here's how to add a grease fitting, to the jack shaft, for those not equipped.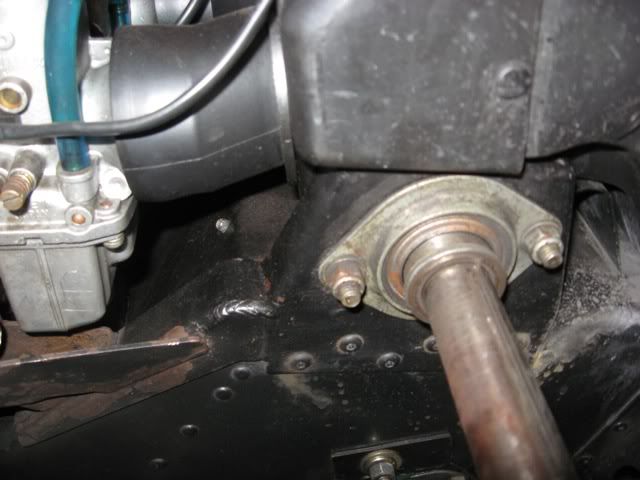 Add a Grease Fitting to the Bearing Flange.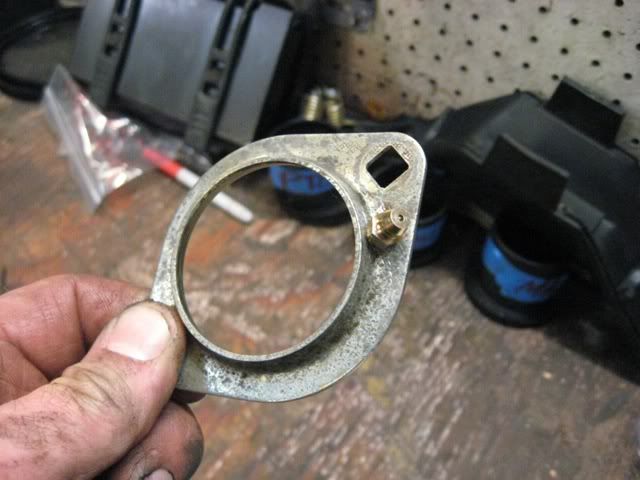 The flange is not very thick, so the back side, of the grease fitting, will need to be ground flush.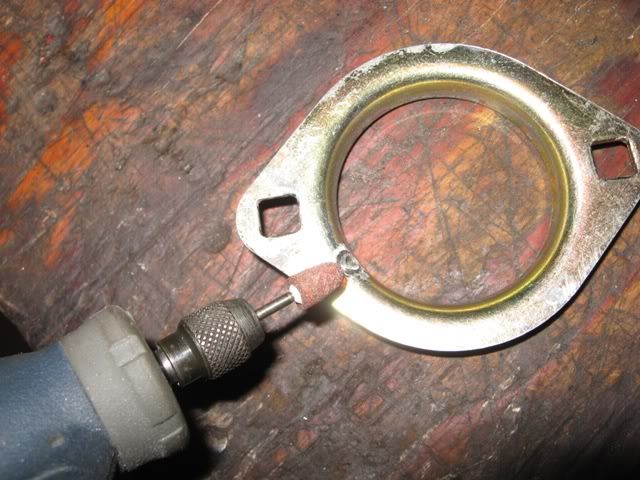 Also, a small groove helps direct the grease to the hole in the bearing race.
Pre-packe the New Bearing.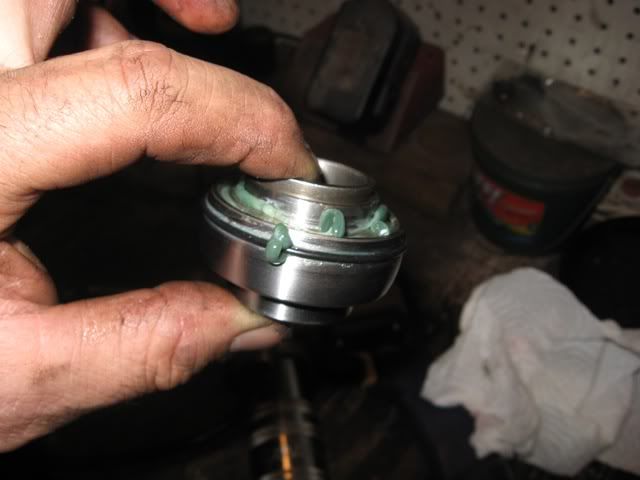 Add some RTV Black to the Bearing Retainer.
And install.
Be sure to align the zerk with the grease hole in the bearing race.
Now we can Purge & Grease the Jack Shaft on demand!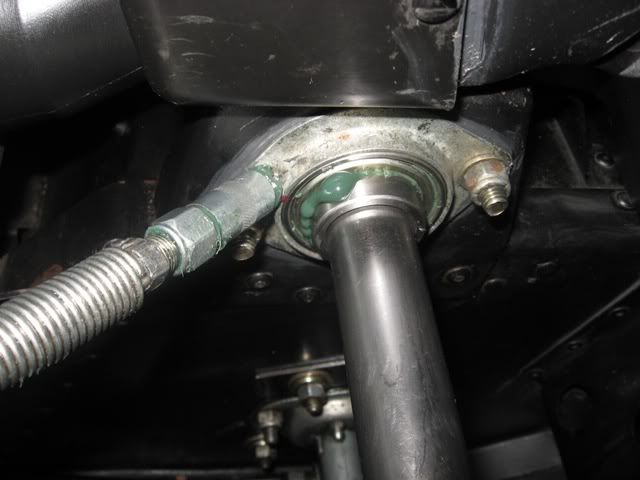 Since the Grease Fitting has no check valve, because the back side was ground smooth, an automotive vacuum plug keeps contaminants out.

My next mod, like this, will have a 45 degree grease fitting.
That will make engaging, the grease gun, a little easier. The straight fitting is a little snug behind the driven clutch.