Discussion Starter
·
#1
·
Thought I would put this together for you guys. I had a couple emails asking me about it, so I had some leaking, and thought i'd run with it.
I must say, that I am NOT a certified mechanic. Some of this may or may not be good practice, and if anyone has a better way or safer way of doing this, please feel free to add to it.
Time frame: 1.5 hours
Sooo, here we go
Assuming you have the quad, lifted,stabilized,Diff fluid drained, wheels removed,upper and lower A arm bolts removed, and the A arms taken off.You dont have to remove the axle from the knuckle,hub, etc..
Grab the axle with a good strong hand, and pull!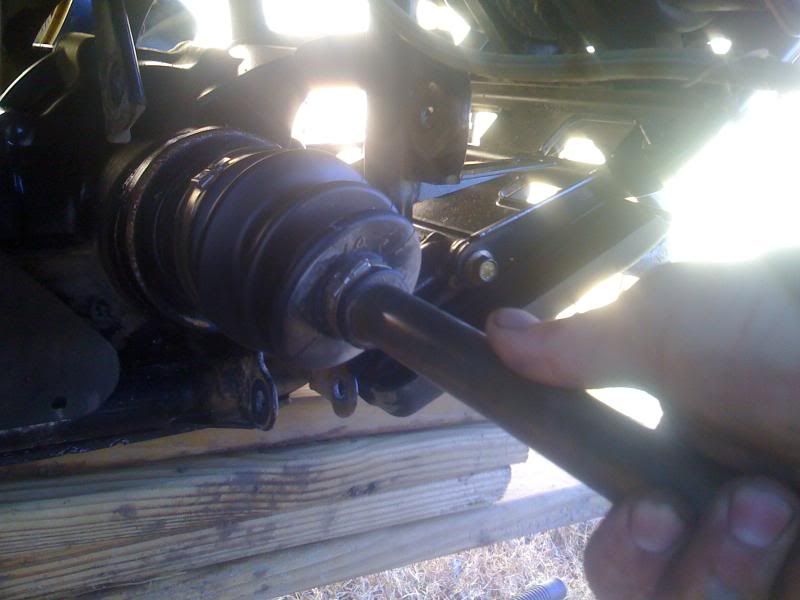 Now you see the seal.
I use a thin flat head screw driver, and tap it in gently, between the seal, and housing.( Where aluminum meets rubber) This will distort the seal,and you will be able to pry it out enough to pull it out with your fingers. PLEASE be careful, as you can damage the housing. It can take some pretty good knocks, but just let the flat head do its thing. You may have to pick a couple spots and do it.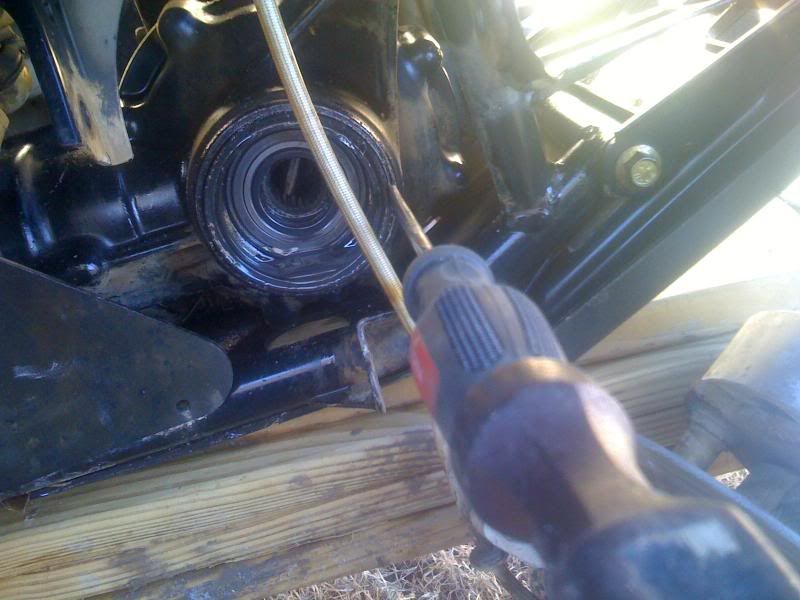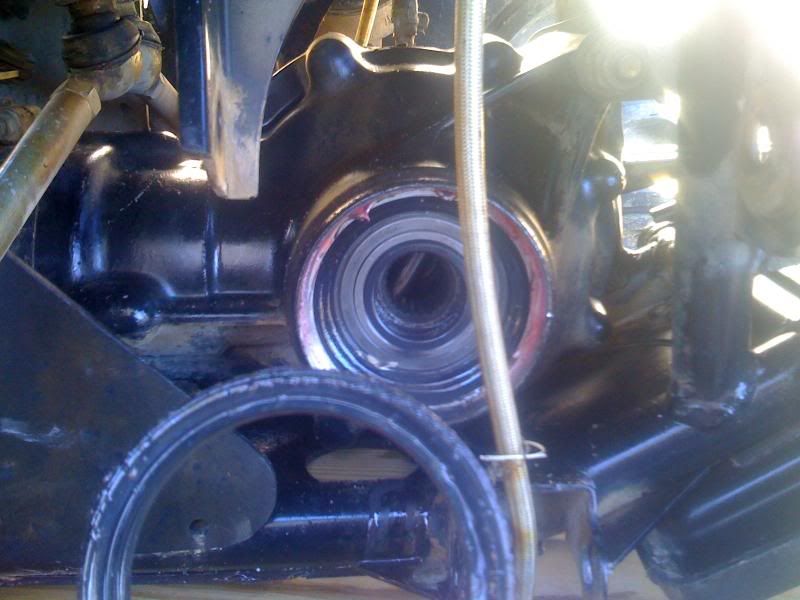 Once the seal is removed, Clean and inspect the housing
Here is the Old seal and new updated seal.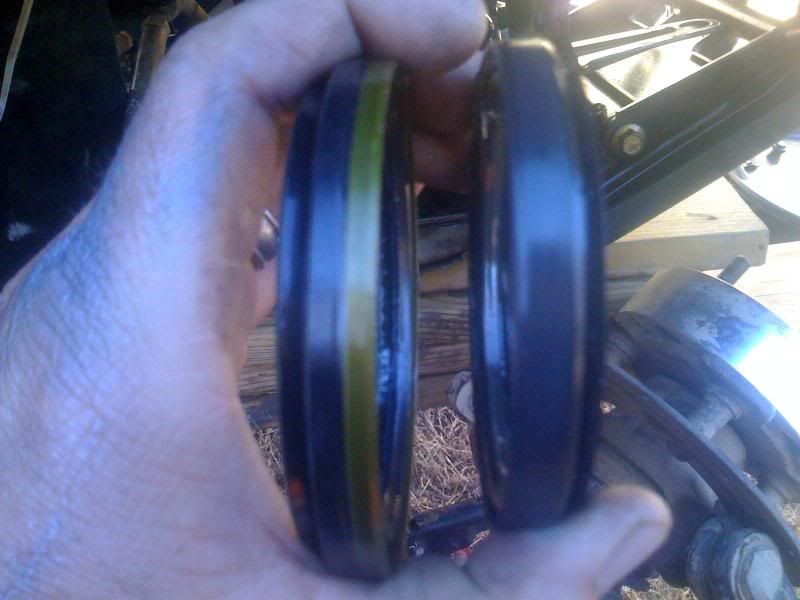 Now, use some quality marine grease,red and tacky, or some other realy good synthetic grease, and grease the housing, where the new seal will go, and al the outer part of the new seal.
Next, set the new seal in place, as fluch as possible. It will not go all the way in by hand, but getting started in there straight will save you a lot of cussing later.
Then, I use a small flat punch, and I patiently tap around the outer edge of the seal at opposite ends, so it stays straight going in. When its completely seated, the outside rubber edge of the seal will be flush with the aluminum housing.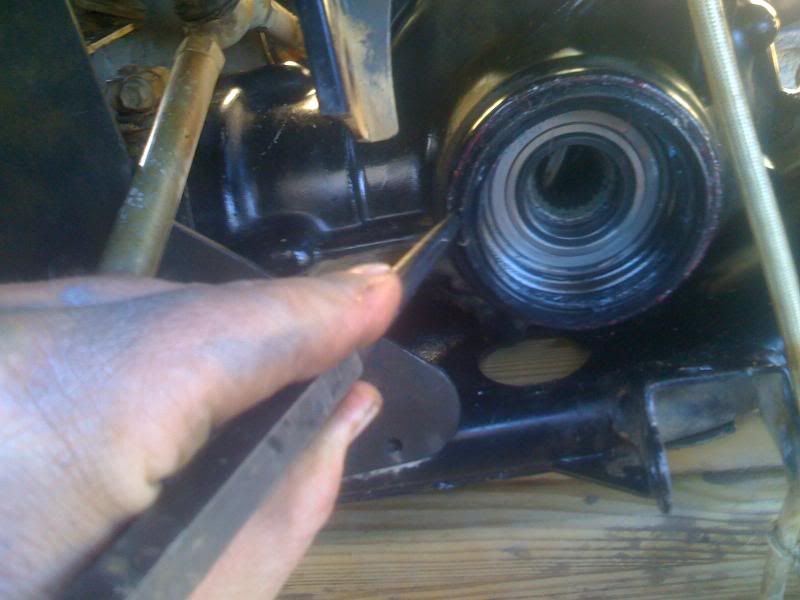 Now with the new seal in, its time to grease it up!
And your done!
Well, you have to re-install your suspension, axle etc.. Just reverse your steps!
Any questions just ask!