Discussion Starter
•
#1
•
So I found my "intermittent" vibration from my sled, it was unfortunately due to a bad connecting rod bearing and this is the end of my season now.
Suggestions on routes to take are appreciated. Right now as far as this looks I feel like my best bet will be to find a used drop in motor.
Can't afford to fix it this winter I dunno
Here's the story.
I managed to take it out for a 5 hour trouble free ride yesterday with 3 friends. When we were almost home we found a massive (3km long) untouched field and decided to drag race the 4 of them.
My 01 ZR 800 (EPI clutch kit, ruined track)
A 2004 MXZ 800 HO (stock)
A 2008 MXZ renegade 800 (136" brand new track brand new motor)
A 1996 Formula 3 (Stock)
They all took me out of the hole even the little triple, but after 40mph I took second place and stayed on the renegades tail right to the end of the field, we all turned around again and the same thing happened I couldn't pass him but he just couldnt get away from me I think I can blame the track for that.
When we got back to the end of the field we were missing the 800HO so I turned around and naturally bar'd it out to him. I didn't make it to him before the bearing failed. Turns out he blew his motor on the way back.
The little triple towed us back to the road and we picked the 2 up.
Tore mine apart today hoping I melted a piston and this is what I found my vibration!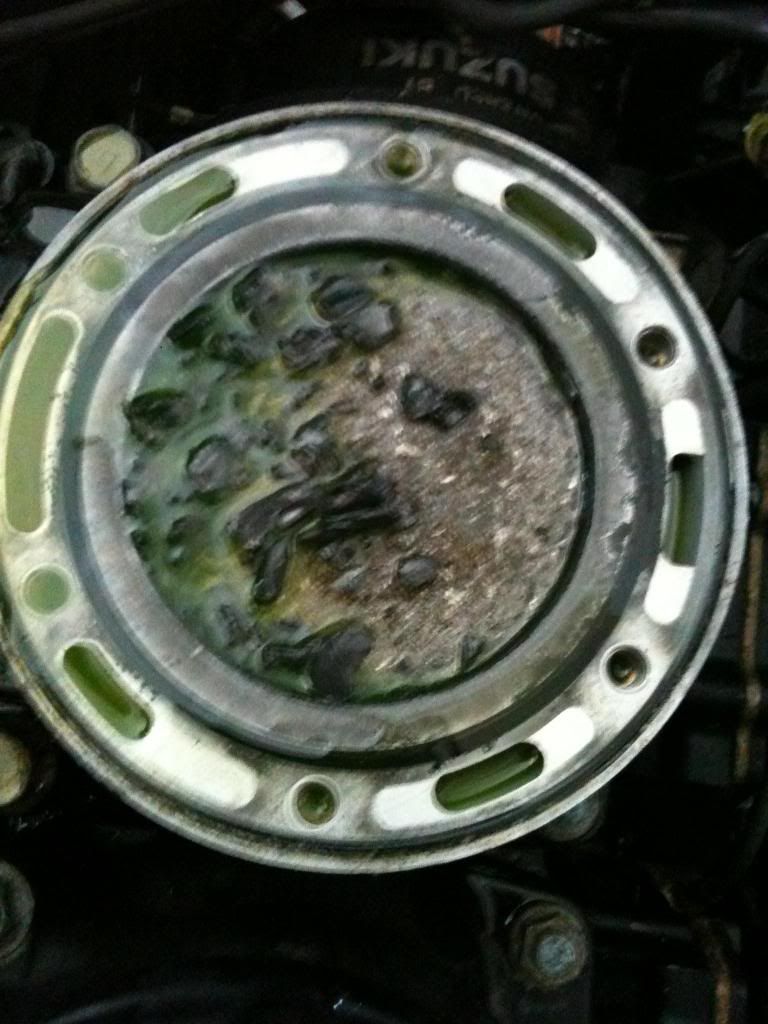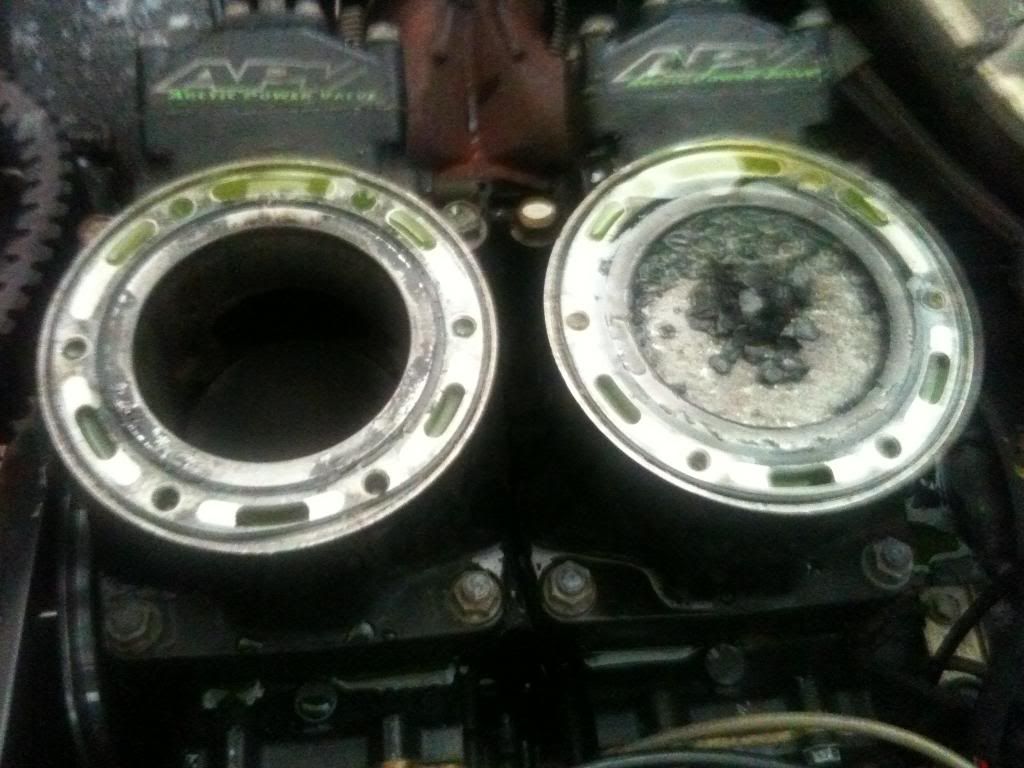 The heads and debris cleaned off top of piston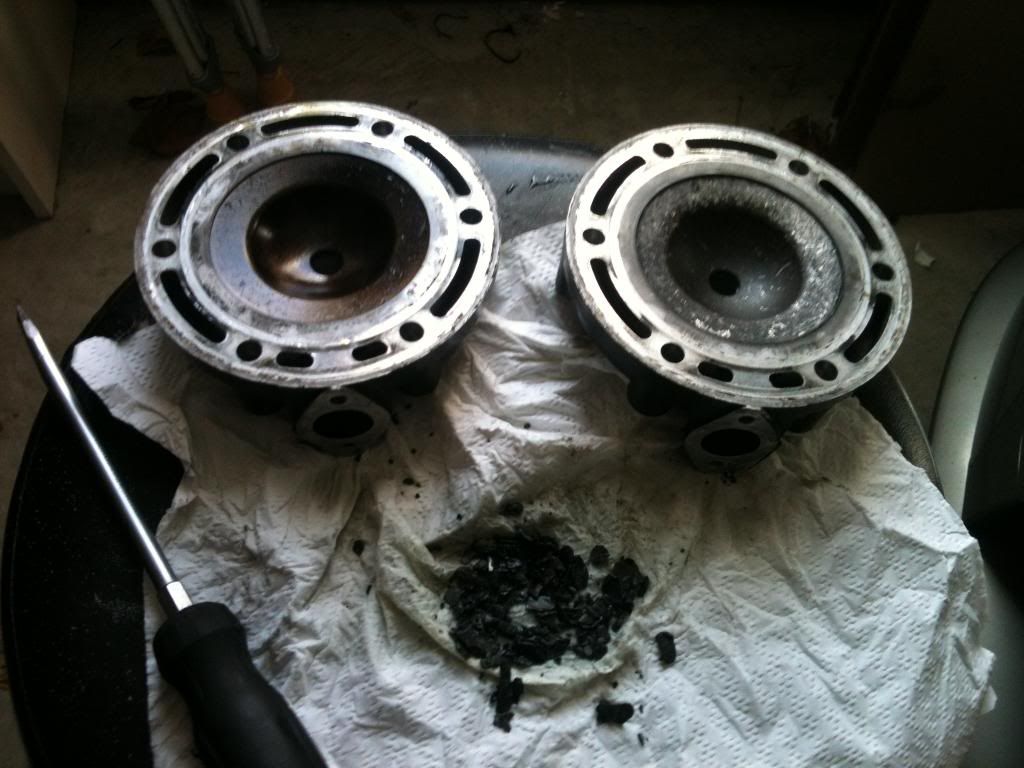 Exhaust ports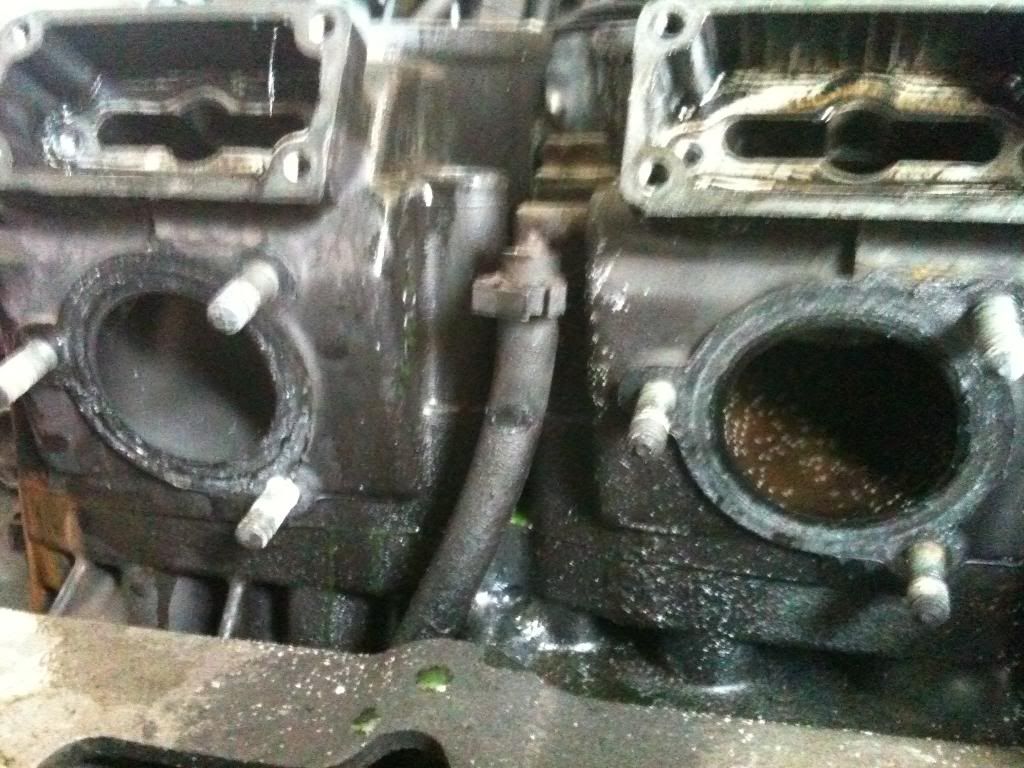 One of the gouges in the jug, iPhone doesnt take the best shots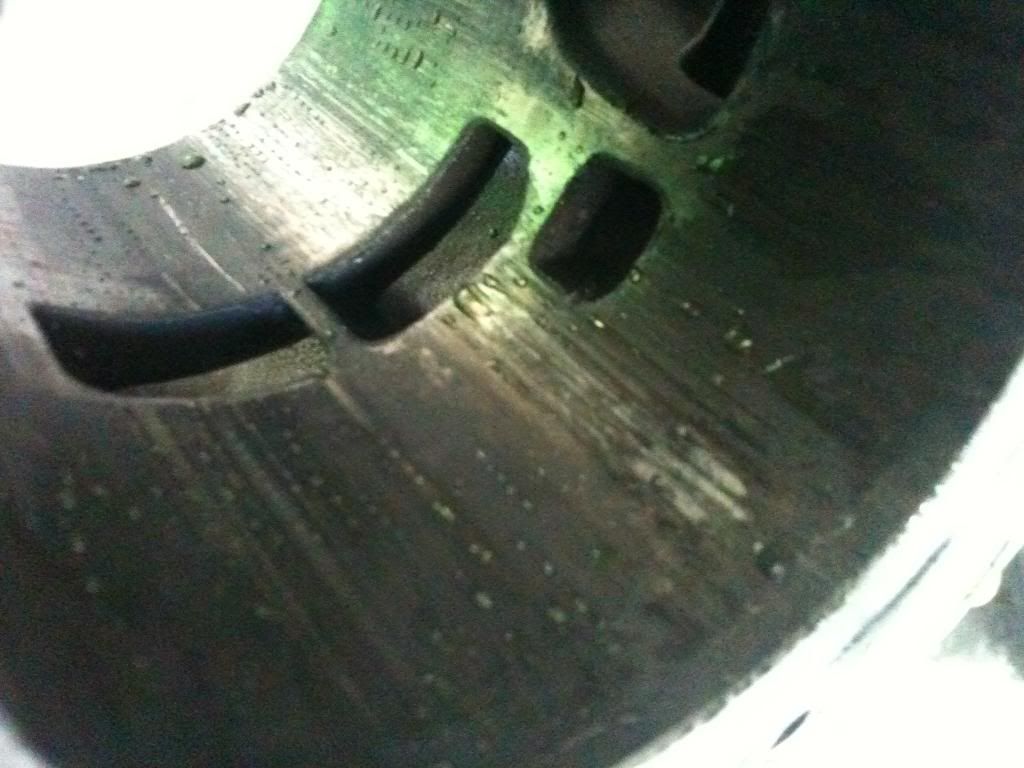 And my piston with the bad rod bearing
Clutch side piston looks okay
Opinions?
Comments?
Suggestions?