Over the years I've seen a great many "My XX year 366, 376, 400, 500, Carb is pouring fuel out of the drain" I've made a great many of the posts myself also. This is a basic guide to carb issues, assembly and disassembly without pictures.
If dealing with a fuel leaking issue I never remove the cap/diaphragm from my carb, I only remove that assembly if I'm dealing with idle/acceleration issues. So for a fuel leak problem start in the bottom of this guide for the bottom of the carb.
General Notes:
EDIT: Ensure your machine is on level ground when performing carb work and ensure that your carb is mounted as level and square in the machine as you can get it when doing tests to confirm it's fixed, you will notice the float valve has 4 fins/wings on it that center it in the seat when it's moving up and down, if the carb is on a slope those glides can twist a little bit and bind up causing improper seal, typically forward/backward slope won't be the issue, it will be side to side angle that causes the most bind. END EDIT
When looking into your carb it's a good idea to have a JIS screwdriver handy, or be VERY careful with a P2 Philips head driver using heavy pressure downwards on the screws as you break them loose initially, these screws are PRONE TO STRIPPING, they are installed in a Keihin Carb which is made in Japan, and they use JIS standard X screws which look like a P2 but can be stripped easily by a P2. When you get them out it isn't a bad idea to consider changing them to true P2, or Hex style machine screws instead for future disassembly. When I'm loosening mine I place my carb down on a table/workbench with a rag under it and use most my my body weight on the screwdriver to while turning slowly to pop them loose and avoid stripping them.
If you do unfortunately strip a screw, DO NOT TRY TO DRILL IT YET! Take a rotary tool($20 at harbor freight, princess auto, whatever the discount tool store is), Dremel, what have you, put a small cutoff wheel in it, and cut a slot in the top of the screw to use a flat blade screwdriver to turn it out, start shallow, go slow, test it gently, if your driver "cams out" of the slot cut a bit deeper. The heat from the cutoff wheel will soften the grip of the screw on the carb, and a small slot should get a standard flat screwdriver into it with enough grip, pressure and praying the screw will come loose and you'll just be replacing 1 screw instead of the entire carb body. I've done this on 3 carbs in the past and successfully not left a mark on the carb, take your time, clamp the carb somehow so it doesn't move, and go really slow, stop, test it, go further if it doesn't come loose.
I've seen too many posts of guys stripping these screws, trying to drill them out first and punching holes through their carb, $600 USD for a factory one, $900+Cad. Bad day at the office.
Top of Carb:
When you have your cap off:
Inspect the diaphragm in the top of the carb for tears and damage, set it aside, ensure the order the needle, spring, needle retainer, and any shims that come out is noted and they are set aside as close to assembled as possible to avoid mistakes later. You can spray some carb cleaner/brake clean in the carb body ensuring you get as LITTLE AS POSSIBLE on rubber seals and O rings, as carb cleaner typically causes them to swell, do NOT get carb cleaner spray directly on the rubber diaphragm, it WILL swell up and it will make reassembly a nightmare later until it's been cleaned off and left overnight to let the swelling go down.
When you reassemble the top part of your carb ensure all the pieces return in the proper order and very carefully place the diaphragm back in its seat/groove, place the cap on evenly and smooth and install the first 2 screws diagonal to each-other to ensure the diaphragm doesn't pop out of it seat, take your time doing this it can be frustrating but if you think for a second it isn't seated properly while tightening loosen the screws a bit and check. Many acceleration issues and other issues arise when the diaphragm isn't properly seated/treated when reassembled into the carb.
Bottom Of Carb:
When you have your float bowl off:
On the bottom side of your carb spray brake-clean into the jets and ensure they are free flowing, if you want to remove and inspect them find a flat blade screwdriver that BARELY fits down the deepest one (you may need to customize a screwdriver for this) and use a similar technique as used for the bowl screws, place your body weight on the screw driver and apply a slow turning pressure until they pop loose. If you choose to remove the jets, make a note of which jet # is where as you take them out, this can be handy for any modding/adjustment purposes down the road, and handy for re assembly to ensure the jets go back in the correct locations.
Now to get into the part that typically causes fuel to leak, 7/10 times the "Float Valve Set" needs replaced, it's the little piece that is hanging from the float tang with the rubber tip and the spring loaded button on the back side of it. #12 on the diagram below. The rubber tip can get grooved from the brass seat causing it to not seal properly over time, or the spring inside can weaken and also cause it to not seal properly over time. the part is about $30USD or $50 Cad, it's an easy enough piece to try out and I tend to keep a spare on hand in bubblewrap in my toolbox. The amount of wear on this part to make it fail is undetectable by the naked eye.
it is a good idea to take a swab with some carb/brake clean and gently clean the valve seat when you change the Valve set, also spray some cleaner into the valve seat it will come out the fuel inlet on the side of the carb but flush any solids that may be stuck in that area out.
Typically when doing a fast clean I don't remove the primer pump assembly, normally I don't use the primer pump and it typically cannot cause any issues. If you use it regularly remove it and clean it, be careful there is a VERY (It is easy to lose, and I've had no luck using a standard O ring to replace it) small U ring in the primer pump assembly that needs to go in the proper way on re-assembly, it is flat on one side and rounded on the other, or your carb WILL LEAK FUEL after your attempted fix. I cannot for the life of me remember which way the correct way is but I believe it is flat side down in the primer "cap" and the rounded side up, then when the cap tightens against the carb body the rounded side compresses and forms a seal.
It is a good idea to remove and inspect your float bowl drain screw while you are doing this process, sometimes they can be corroded or have the tip mashed off weird from over-tightening by a previous owner, they are reasonably low cost ($4 cad) and it normally isn't useful to have a spare.
If your machine is ONLY leaking fuel I would NOT remove the pilot mixture screw assembly, if you are having issues with keeping it running, stalling out with throttle application etc,
Note: Before you remove your PMS, make a note of the angle of the screw in relation to the carb body with a pen/marker, and count the rotations as you remove the screw so you can reinstall to the same amount during re-assembly. Most people start at factory set and adjust from there, but if the dealership that PDI'd your machine is at your elevation they may just have a setting they use out of the box that works where you are.
You will want to remove and check the PMS needle for damage and spray some cleaner in there to remove any possible solids/ethanol buildup.
If you reassemble your carb and it still pukes fuel everywhere constantly check all of your work over, and as a last resort you can consider following the instructions in the link below. NOTE: The instructions below have the potential to damage your carburetor, they should be used only if you are at your wits end with the fuel leaking and considering replacing your carburetor anyways, this should be a LAST RESORT option if you have exhausted your resources and patience on the matter and are planning to order a new carb, attempt the link below.
If you need valve lap compound I would call motorcycle/engine rebuild/machine shops and see if any will just give you a tea spoon of compound in a water bottle lid or something, it doesn't take much to do this, compound is hard to find and sometimes expensive.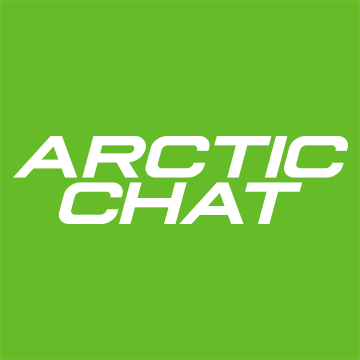 Ok, I know I'm not the only one that has had this issue, my 2004 400 decided that the carb was going to start pouring fuel out of the overflow. I tried replacing the float valve, the base seals including primer pump. cleaning the float valve seat with a cotton swap. I even adjusted the float so...
www.arcticchat.com