Discussion Starter
·
#1
·
With about 4100 miles on my 06 crossfire 7, I noticed while pounding though a rough section of trail (not that bad, have put it through way worse) that it started hopping cogs when you got on the gas coming out of a corner, and within another minute or two, could hear the track slapping the inside of the tunnel. At the next intersection pulled over and checked it out, track was ultra loose and found this.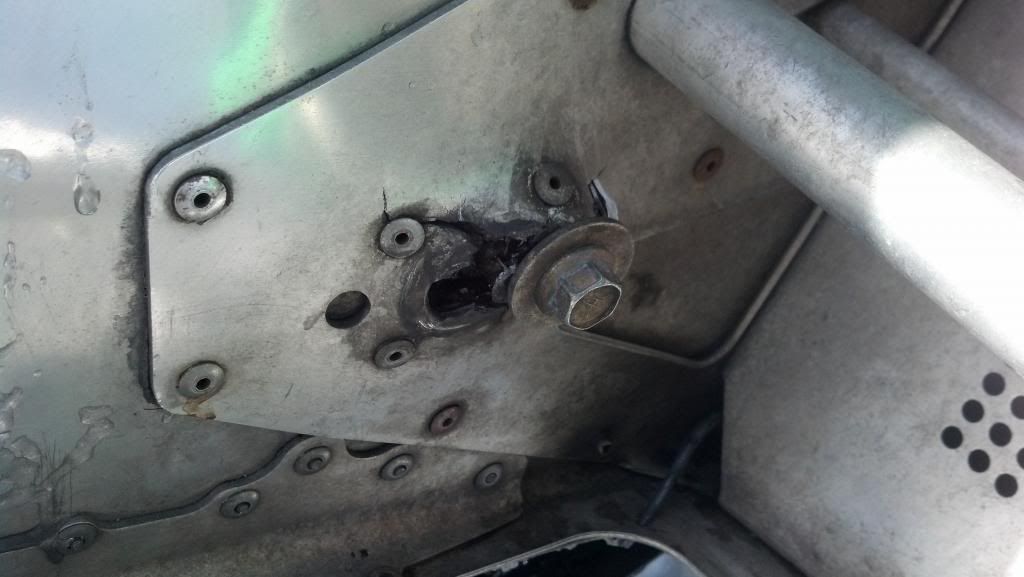 I'm thinking I can fix this with a plasma torch, a few hours in the machine shop and some 6061 aluminum but we'll see.
Thought I'd broken everything there is to break on a snowmobile but this is a first for me so going to have to get creative.
The odd thing is the other side is fine, though you can see it deforming a bit from the torque arm not being straight anymore. The suspension itself is completely undamaged aside from one hyfax being peeled up on the side from the clips hitting it.